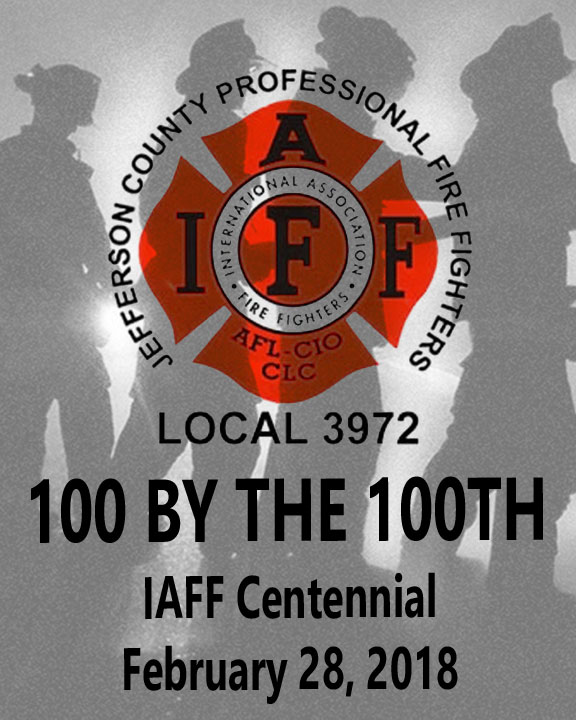 On February 28, 2018, the International Association of Firefighters will recognize its 100-year anniversary.
In celebration of this, IAFF Local 3972 has created "100 By The 100th".
We want to honor those men and women who have helped shape the IAFF into the great union it is today by encouraging current Jefferson County career firefighters to join with us. It is the IAFF and its members who make a positive impact on fire fighter jobs, livelihoods, health, and retirement security - and ensure that this noble profession continues to be as safe as it can be for the greatest membership in the world.
Help us reach 100 IAFF Local 3972 members by the 100th! Contact President Natalie S. Taylor at ntaylor@iafflocal3972.com or Secretary/Treasurer Justin Wolting at jwolting@iafflocal3972.com to join today!
Congratulations to the IAFF on a century of progress!